With an extensive portfolio of effective pharmaceutical, nutraceutical and cosmeceutical products, SJA is one of Greece's leading pharma companies. Through systematic research and with the constant efforts of a dedicated team of experts, the company provides health care and well-being solutions for over 20 years.
Our expert team works tirelessly, in a focused and deliberate way to respond to the ever-changing needs of modern life and to help the public improve their quality of life. We explore product ideas, new formulas and solutions constantly, in our effort to provide effective, quality products.
We stay updated, and we invest in research and development to ensure that our products stand out and lead in their categories. We cooperate with global health leaders to guarantee that we offer the best possible solution to the individuals choosing our products.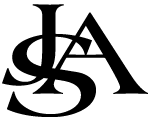 Experience in manufacturing and distribution